Whether you're redecorating or designing the interior for your new construction home, the finishing touch is almost always window treatments. To know more about Shutters and blinds, you can go through the web.
Providing benefits like light control and privacy in addition to purely aesthetic considerations, it's important to choose the window coverings that match your particular functional and appearance needs. Not sure what all the options available to you are? Then keep reading for a quick overview of window shades and blinds to get you started on your search!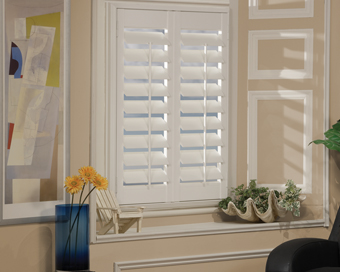 Horizontal Blinds
The most traditional type of window blinds, horizontal blinds include a full range of options from aluminum mini blinds to natural wood blinds. These are very versatile window coverings, offering variable light control, easy operation, and simple, attractive looks.
Plantation Shutters
Similar to horizontal blinds, plantation shutters also feature rows of slats that are adjustable for different levels of light control. However, while horizontal window blinds are supported/operated by a series of cords, the slats on interior shutters are installed in a frame that fits into your window.
Vertical Blinds
Instead of featuring horizontal slats, as their name suggests vertical blinds are composed of vertical slats or panels. Once looked down on as dated or unattractive, today's vertical window blinds offer a variety of different materials and styles that are both beautiful and modern.